Nets and Marine Equipment
Antifouling coating for nets and marine equipment
One of the significant challenges faced by maritime industries is the relentless growth of fouling organisms on nets and other marine equipment, leading to increased fuel consumption, higher maintenance costs, and the release of harmful chemicals into the sea.
Hripa's BaSiliCoat was developed to address those issues and transform the way we protect our seas.
Tests 2020-2021
Tests were done at Arctic Fish Sea Farm
In July several 1 sq. m net frames were put in sea
Also a set of fiberglass and metal plates were once again tested
Checked in Aug. and Oct. - after mussle-settling time
Results are very promising as seen in following images
Plates in the image to the left were treated with Hripa BaSiliCoat (except lower right corner), while the plates in the image to the right were untreated.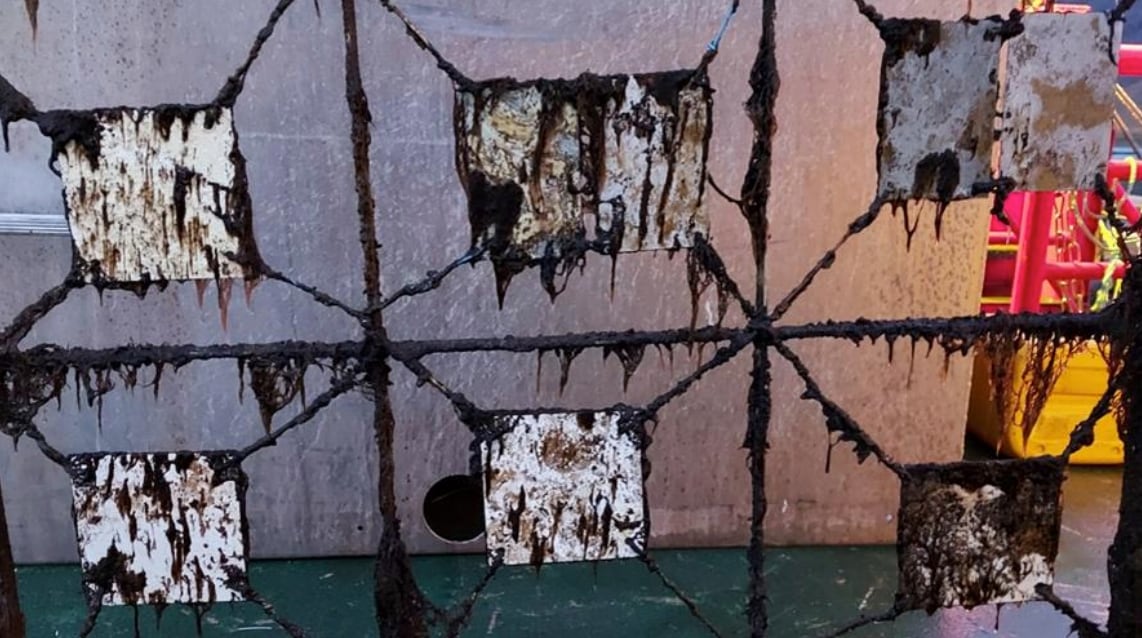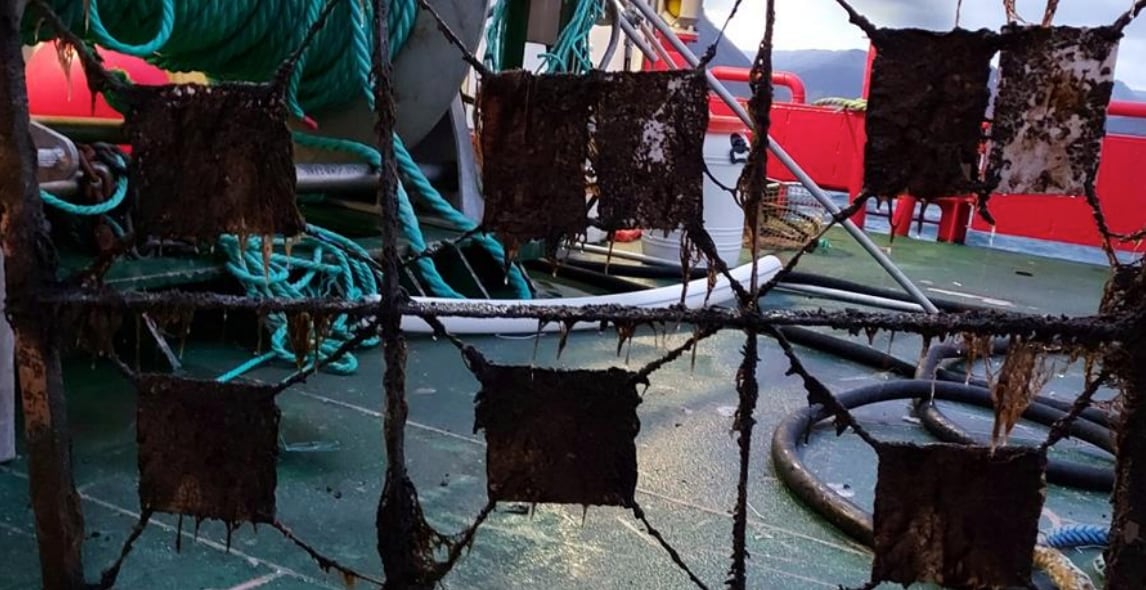 Similar results could be seen on nets. Treated net on the left, and untreated net on the right.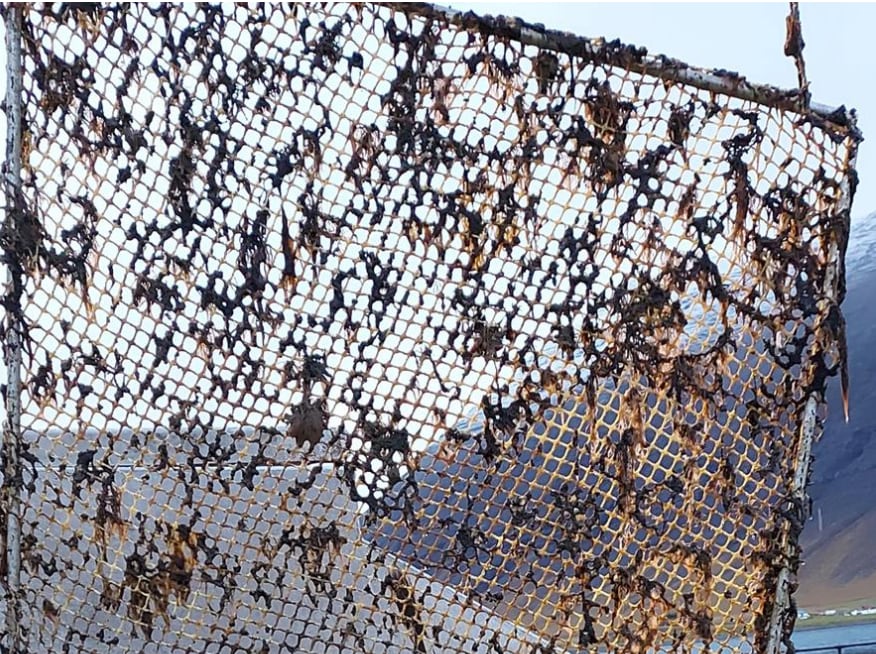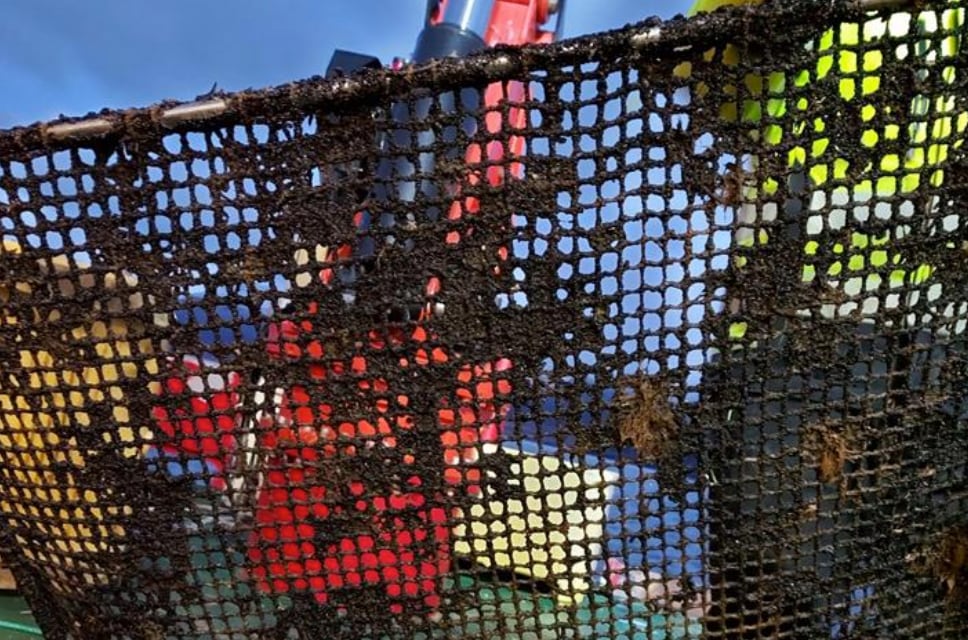 Tests 2019-2020
Test on cage nets were done at Arctic Fish aquaculture company in Dýrfjörður NW-Iceland
Start in June with small fiberglass plates and cage nets
In July no mussles or barnacles had settled
In October substantial growth was on the frames and ropes
Some growth on the nets but little on fiberglass plates
In May 2020 nets and plates were covered by algae
Also mussles but were firmly attached - see picture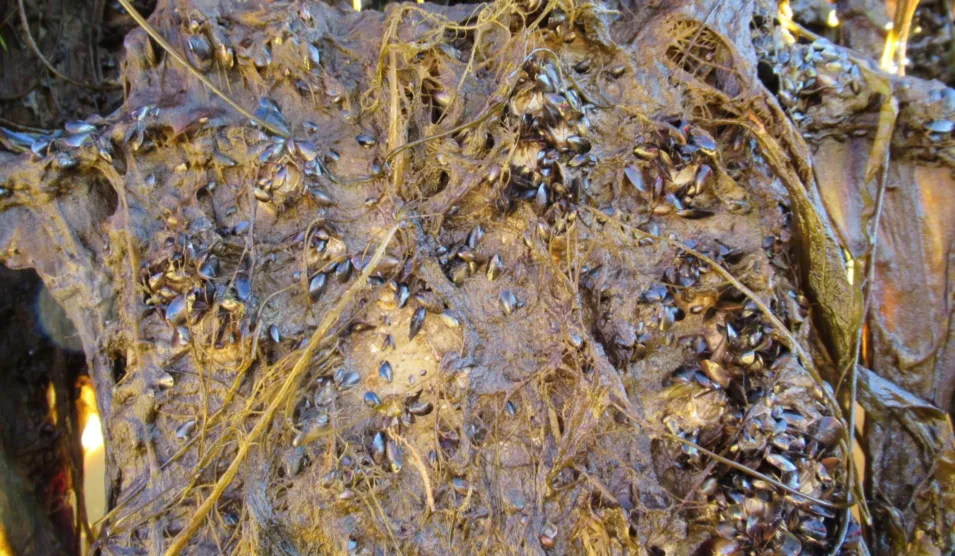 Biosafety tests on salmon
The Iceland Marine Research Institute tested effects of BaSiliCoat® on salmon growth
About 175 fish with average start weight of 1.35 kg were divided in four cages
Two each with treated and untreated nets
Fish was weighed after 75 days at 10°C
The weight gain was 66.5% in untreated cages
The weight gain was 65.5% in treated cages
Conclusion: BaSiliCoat® treatment has no effect on survival and growth of salmon